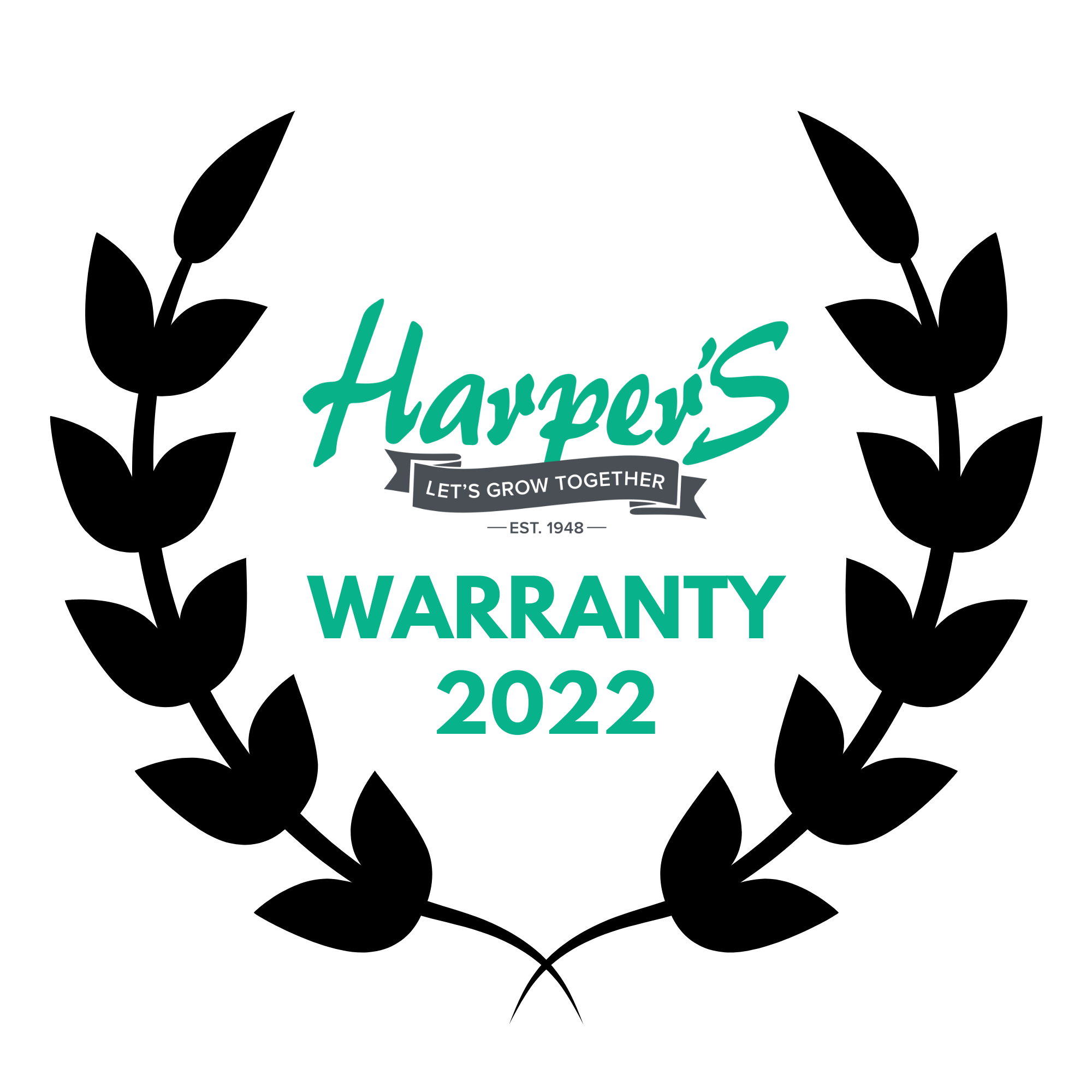 HARPER'S warranty policies
We've been in the business long enough to understand things happen during plant ownership. This is why we provide informational blogs & advice posts that help educate everyone about the specific techniques required to help plant, upkeep and maintain everything from trees, to indoor plants, and even shrubs.
Below is an outline of our Warranty Policy for your consideration if you run into any issues with the item you purchased.
Plant Products return & warranty
All Nursery product purchased APRIL - SEPTEMBER 30th is guaranteed for ONE YEAR, providing logical methods of care and maintenance have been followed. If your tree, shrub, or evergreen dies within one year of purchase, Harper's Garden Centre will issue a credit for the same value, upon bringing in the following:
ORIGINAL NURSERY STOCK RECEIPT OR INVOICE

DEAD PLANT (Unless 20% or more)


Purchases from April to end of May is warranteed until May 31st following year (unless 20% off or more)


No Warranty is accepted untl May 31st, so please give the plant a chance to "wake up"

No Plants will be accepted after September 30th. Please wait until the following year.


No plants will be warranteed from October 1st until end of season


All nursery stock certificates given at full value can not be used on merchandise 20$ off or more


-All product purchased at a 20% discount or greater voids warranty & are final sale.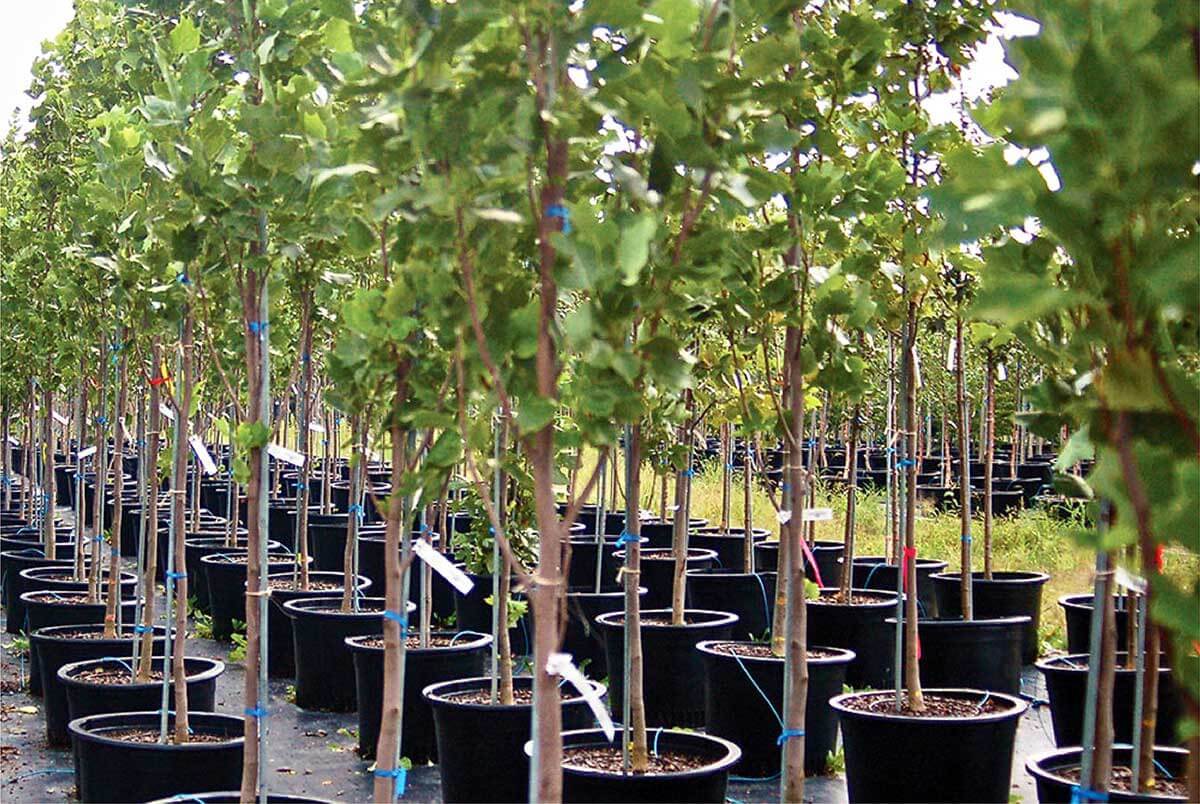 Perennial Stock is only guaranteed until OCTOBER 1st THE YEAR OF PURCHASE, with original proof of purchase. This includes Rhododendrons, Azaleas, Clematis and Roses.
-All product purchased at a 20% discount or greater voids warranty & are final sale.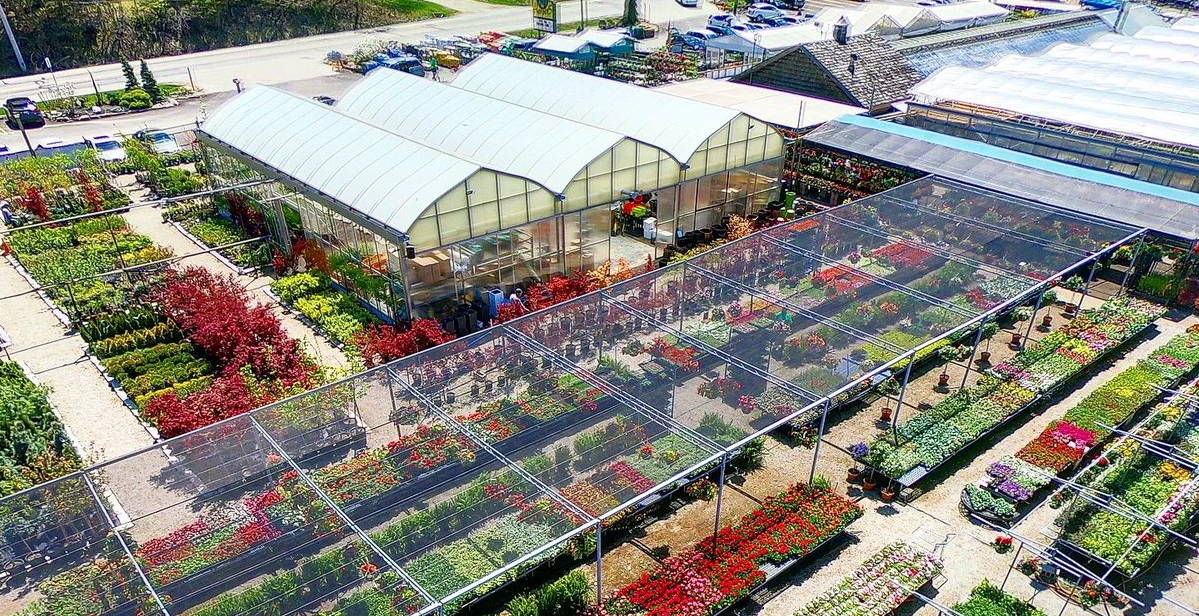 INDOOR TROPICAL PLANT STOCK
Indoor Tropicals are guaranteed 14 DAYS FROM PURCHASE DATE, with original proof of purchase, provided they have received proper care conditions.
-All product purchased at a 20% discount or greater voids warranty & are final sale.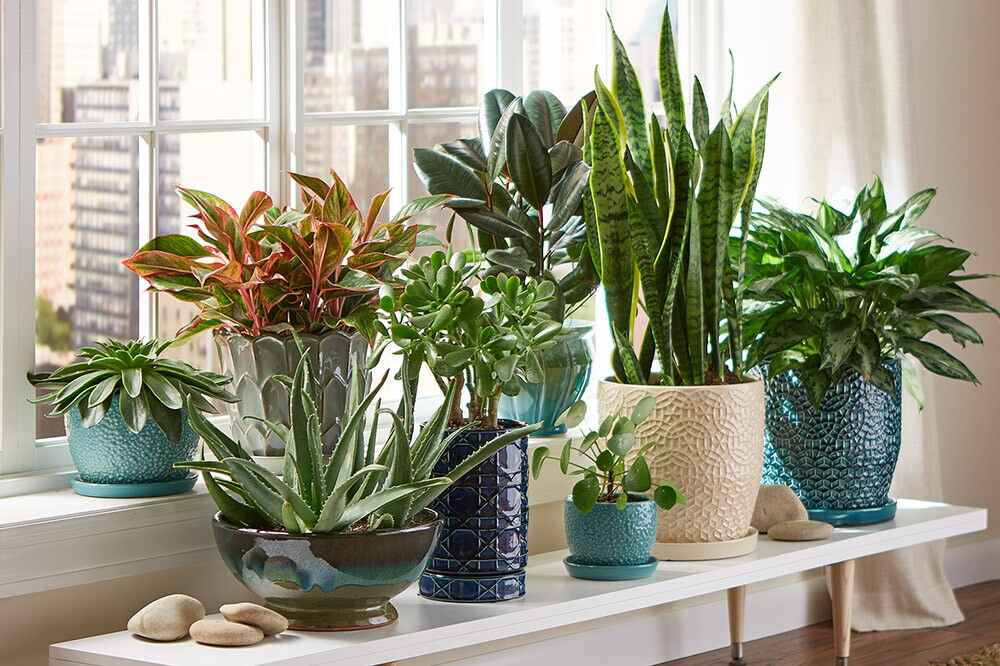 Dead plant stock will only be replaced one time with proof of purchase


Sale items are guaranteed at sale price only.


Guarantee does not apply to items reduced to 20% or more and is final sale.
***Items not covered by guarantee: bulbs, seeds, annuals, live fish***
The Following conditions invalidate the Plant products gaurantee:
Predator damage (eg. deer, mice, insects)

Improper planting conditions (eg. too deep, no stakes, improper soil preparations) will only be replaced with stock from the same department it was originally purchased from.
No return or exchange on Natural Stone, Interlocking Stone, Patio Slabs, all bags and sod.

Returned items are subjected to a 25% restocking charge.

Returned items will be accepted within 30 days, with original receipt only.

All deliveries will be dropped on the customer's driveway only. Special natural stone placement fees are subjected to $30 additional fee. The crane can reach no further than 10-15 feet depending on the weight of the order.

A select number of items are shipped on pallets (skids) and require a $25 skid deposit upon return of the skid, the deposit will be fully refunded.

All items subjected to a 13% HST sales tax.
"Is your new plant struggling? Give it some Root Beer!"