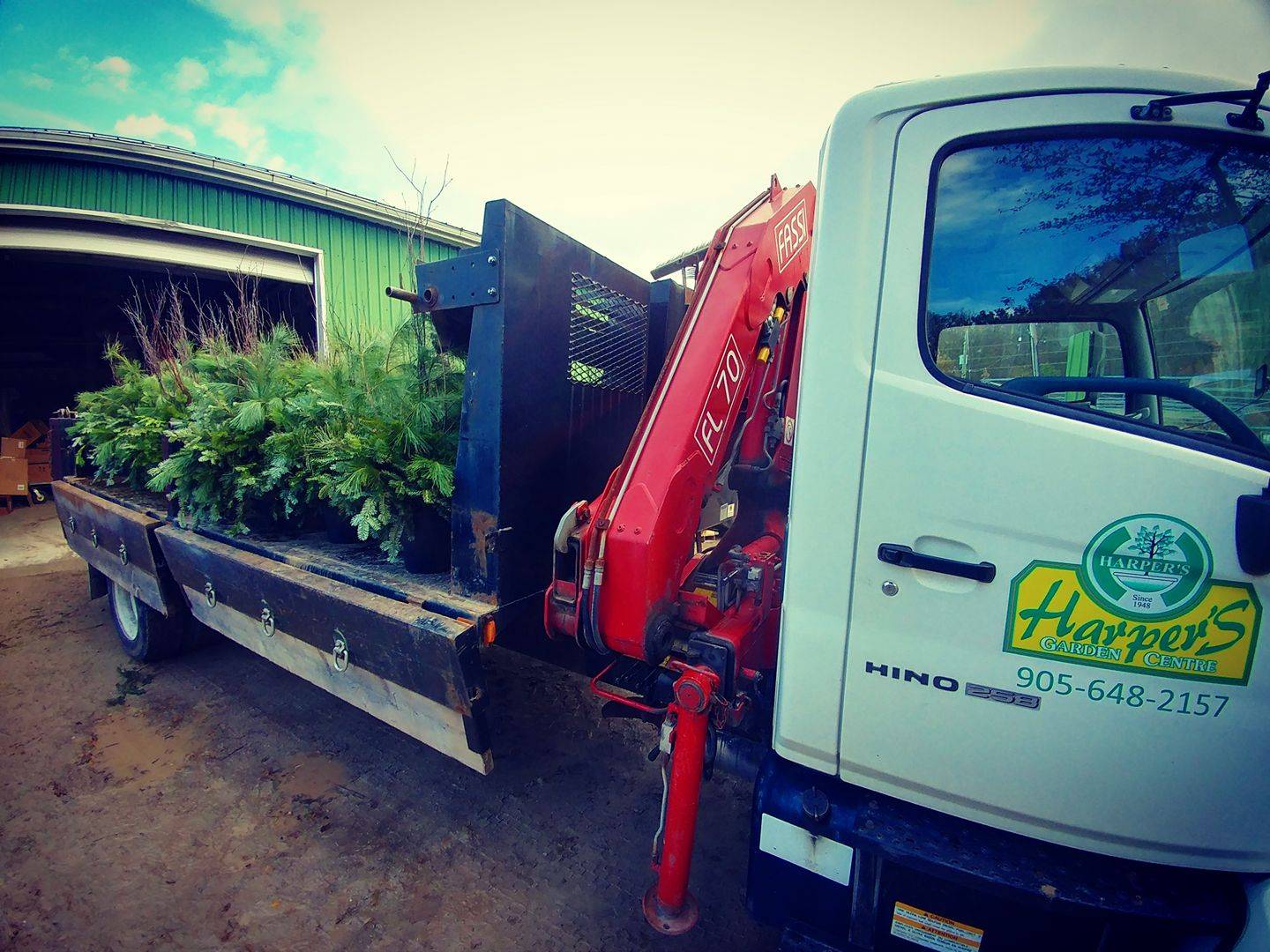 At Harper's Garden Centre we offer delivery for all your weekend projects. If you want mulch to freshen up your gardens, or boulders for your front landscape project. We can delivery it right to your driveway.
Our delivery truck is equip with a lift arm so we can place large boulders giving your front yard instant interest.

Dundas, Ancaster, Hamilton
West Burlington, Waterdown, East Hamilton, West Stoney Creek, Binbrook
Lynden, Freelton, Burlington, Milton, Stoney Creek.
Brantford, Caledonia, Grimsby,
Carlisle, Lincoln
Cambridge, Paris, Oakville, Mississauga
Etobicoke, Toronto, York, East York, Yorkdale, North York, Scarborough, Woodbridge, Thornhill, Vaughan, Markham,
Richmond Hill, Barrie
*Special manufacturer delivery rates may apply.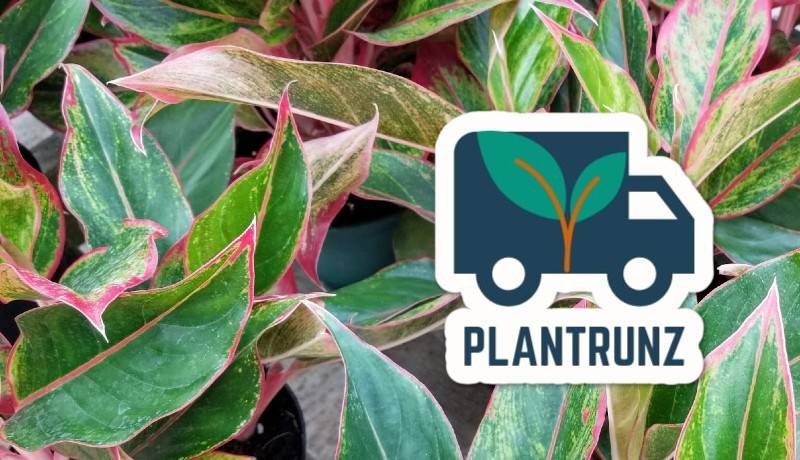 Plantrunz is a service in the Greater Toronto Area that picks up plants on your behalf from growers, nurseries and garden centers then delivers them to you. We know that there are numerous nurseries and garden centres that are "hard to get to" via public transportation, especially for those that do not have access to a personal vehicle. We want to provide everyone with access to the plants they want.
1. How does it work?
Pick up & Delivery
Purchase your desired plants online through the garden centre or plant nursery's website. Contact us afterwards to let us know you've made an order that is ready for pickup and delivery.
Shop & Delivery
If online ordering and payment is not possible, let us know what plants you are looking for and we will start a wishlist for you. When we do our scheduled nursery visits, we will contact you if they are available before we purchase them on your behalf.
For both options, schedule a delivery and wait for your new plant baby or babies to come to you.
2. What are the services and how much does it cost?
Starts at $15 for up to 3 plants. Will range between $15 - $35 Pricing will vary on the number of plants & which nursery the plants are picked up and where you are located.
Message us for an exact quotation.
*Custom pricing available for unlisted options. Send us a message with your inquiry.
**Services and pricing are subject to change.
3. How does the payment process work?
They require a pre-payment for the service charges via e-transfer and sent to plantrunz@gmail.com
4. How do I contact Plantrunz for orders & inquiries?
Call or Text - (647) 704-0952

Follow or Message us on Facebook & Instagram @plantrunz
Website - https://plantrunz.com/contact
Email - plantrunz@gmail.com
Their delivery truck is equip with a lift arm so we can place large boulders giving your front yard instant interest.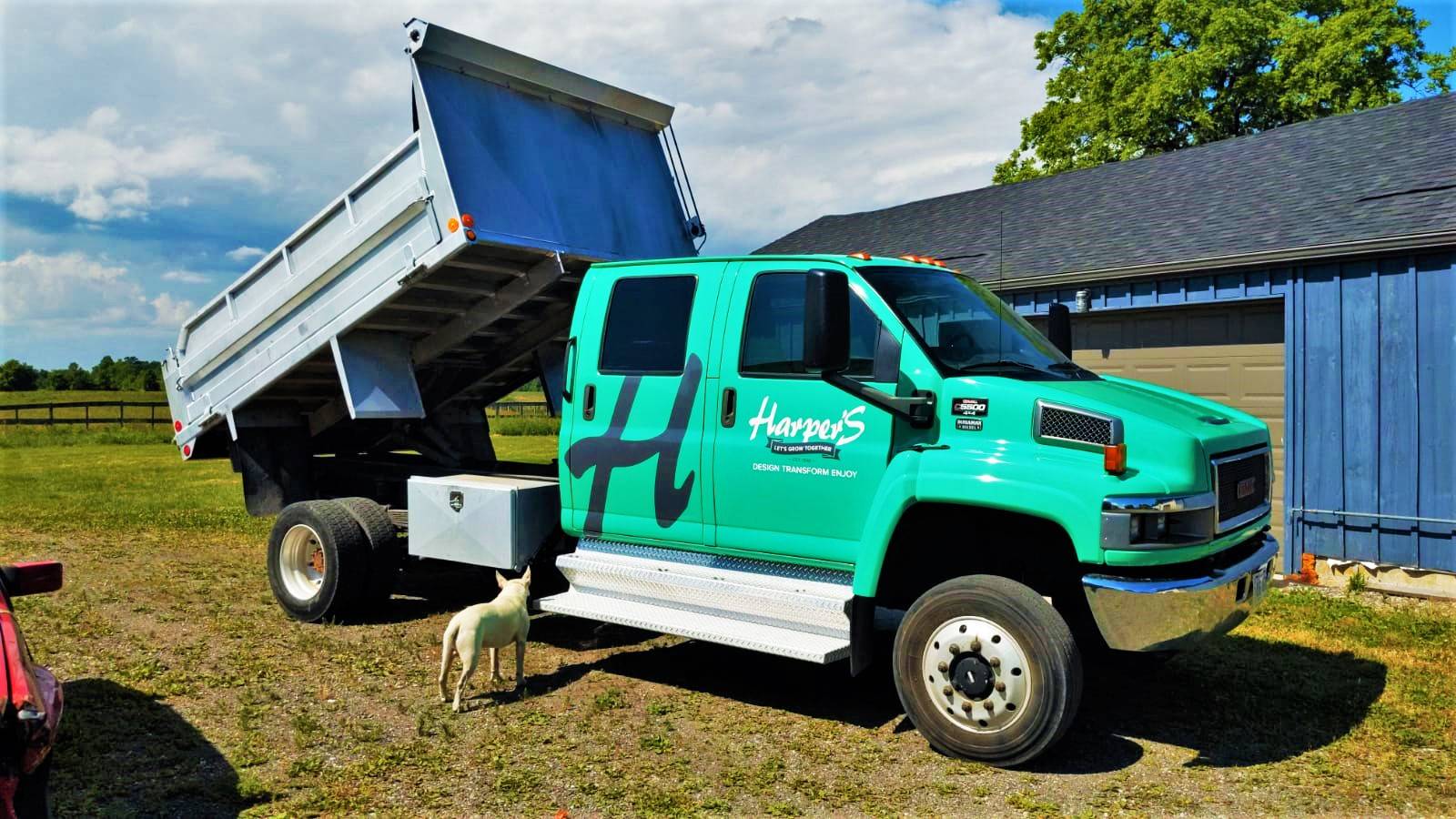 At Harper's Garden Centre we offer a Bin service for all your weekend projects. More information to come.